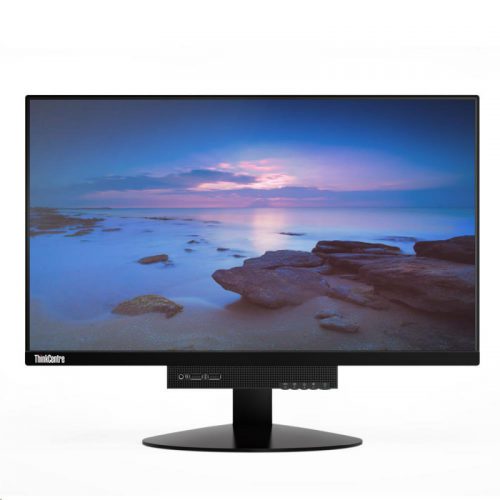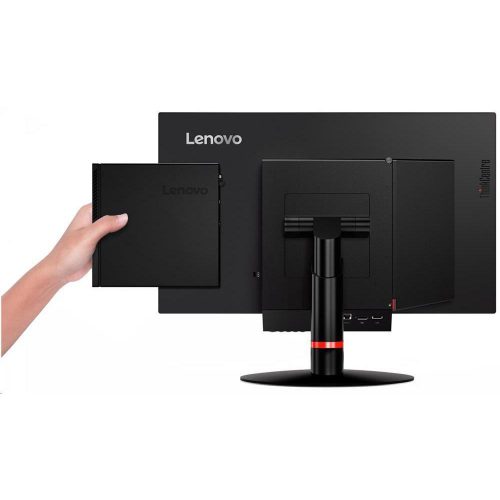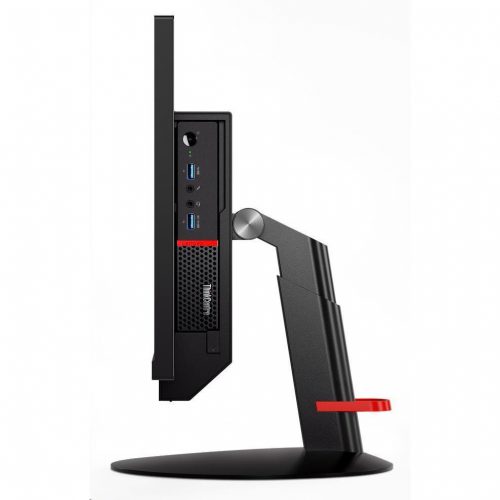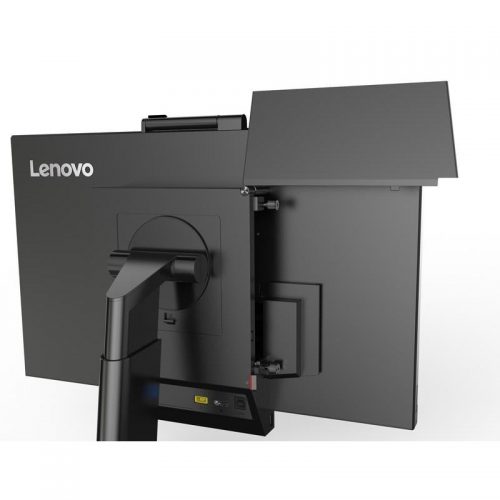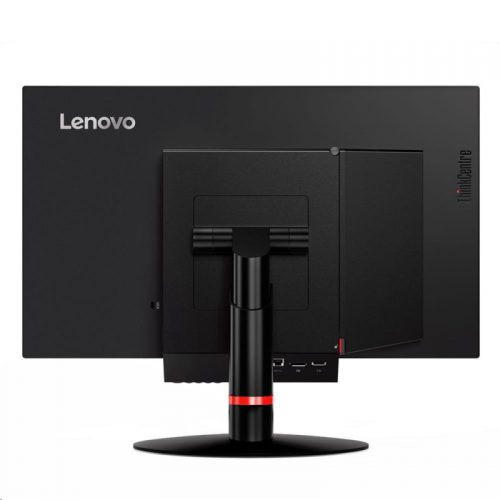 Lenovo ThinkCentre Tiny-in-One 21.5-inch LED Backlit IPS Monitor
£69.00 + VAT
Lenovo ThinkCentre 21.5″ FHD 16:9 WLED Monitor which can be used with below tiny PC's.
M900 , M700 , M600 , M93/p *, M83 , M73 *, or M53.  You can order these at here
Non-Tiny-in-one models can't be turned on by pressing power button of TIO 22. They need to be turned on by turning on the PC itself.
This versatile Monitor can be used as an all-in-one if you have compatible Tiny PC from list shown above, else it can be used as a stadnalone monitor with full HD resolution as well.
Now you can build your own All in One! The 22″ modular All-in-One come with a sleek borderless design and integrated speaker. Improved one-step installation saves on IT efforts while still keeping the flexibility for Enterprise. New Plug & Play for Enterprise – one-step, no-tool setup. The modular design means that each component can be easily replaced on its own schedule, yielding the lowest TCO of any 21.5″ commercial AIO. Fits anywhere with VESA-compatible mount.Space saving via industry-leading borderless design – TIO22 can fit in a 20″ AIO Space thanks to its 21.5″ industry-leading borderless design. Borderless design also creates a sleek, clean look.Refresh DT/monitor separately – enjoy a Full AIO experience with Lenovo Tiny PC. However, without Tiny, TIO can work as standalone monitor that is compatible with all brands NB and DT.
Comes with a New Generic Stand, not the original Lenovo Stand.
Come swith original Lenovo Power Adapter
Overall condition is very good, however on the corner there is a small crack in screen.
In stock
Description
Grading Info
Others
Description
LCD PANEL
Panel Size : 21.5″ Wide
Screen Dimensions (W x H, mm) : 484.5 x 284.4 mm
Panel Type (TN, IPS) : IPS
Backlight (WLED,CCFL) : WLED
Aspect Ratio : 16:9
Resolution : 1920 x 1080
Viewable Area * (diagonally measured, inch/mm) : 21.5-inch / 484.5 mm
Pixel Pitch (mm) : 0.24795 mm
Dot/Pixel Per Inch (DPI/PPI) : 102.4
Viewing angle (H x V @ CR 10:1) : 178 / 178
Response Time (Typical) : 14ms
Maximum Brightness (typical) : 250cd/m2
Contrast Ratio (typical) : 1000:1
New
Brand new in original packaging and condition.
Grade A / Open Box
Slightly Used or open box, however it may not be in its original packaging or packaging may have been damaged
Grade B+
In good condition with minor visible marks or scratches. Slight cosmetic issue but nothing major and unit is generally in good condition with minor or hardly noticeable scrapes or scratches and absolutely no dents or damage. Every element of the hardware is functional with no known faults in the system. Occasional rubber base or back plates might be missing
GRADE B-
The device will be clean however there migh be noticeable scratches or marks and sign of wear and tear on the casing. There will not be any scratches or marks on the screen in case of monitors or Laptops, however you may notice occasional pressure marks. Every element of the hardware is functional with no known faults in the system. However it may have issues like small dents, missing rubber legs or missing back plates.
GRADE C
The device will have significant signs of use. Deep scratches and/or dents on the casing are permitted but nothing that affects the functionality of the machine. In case of monitors or laptops if there is any damage to the screen then it will be clearly mentioned in the description however you may expect pressure marks or scratches on screen. Every element of the hardware is functional with no known faults in the system. May have missing rubber legs, back plates.