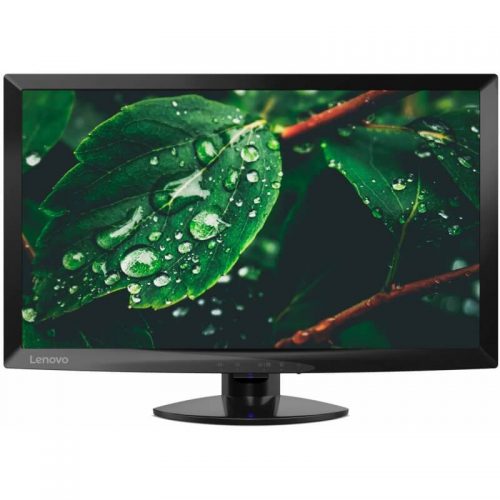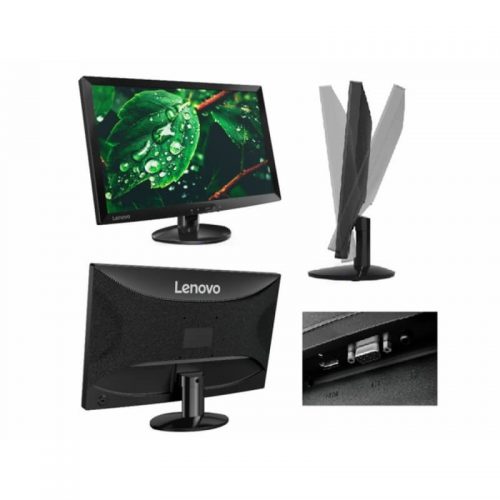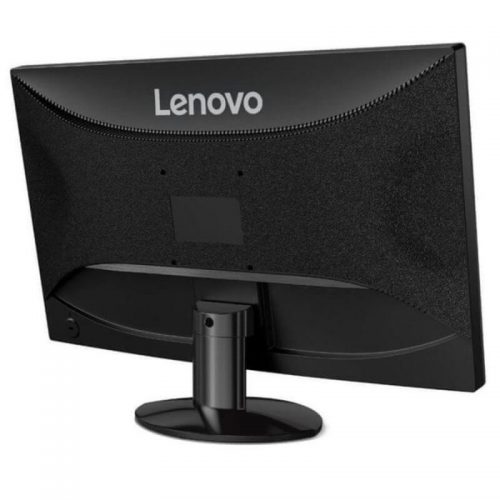 [NEW]Lenovo D24-10 23.6-inch Full HD LED Backlit LCD Monitor
£99.00 + VAT
Brand New Lenovo D24-10 24-inch Monitor
23.6″ FHD TN panel
Screen size – 23.6 Inch
Response time – 3MS Response Time / 60Hz Refresh Rate
Resolution – 1920 x 1080
Panel type – TN
Ports – VGA+HDMI+Audio out ports
TÜV Low Blue Light
Comes with 1 Year Lenovo Warranty
The Lenovo D24-10 monitor comes with TÜV Low Blue Light certification, which protects your sight from the harmful effects of low blue light, radiating from digital screen. Versatile connectivity ports like VGA, HDMI, and audio out fulfill your connectivity needs for workand entertainment.
Seamless Viewing Experience
The Lenovo D24-10 monitor comes with a full-HD resolution of 1920 x 1080 pixels for a delightful visual experience. Its 23.6-inch display and 1ms response time make gaming and watching multimedia videos enjoyable.
Designed to Fit in Any Space
The Lenovo D24-10 is thoughtfully designed to fit in any space or corner of your home comfortably. The display can be easily mounted on the wall, freeing up sufficient desk space for peripherals. Also, the -4°/22° tilt stand offers impressive flexibility, enabling you to tilt the monitor for comfortable viewing.3
Clarity with Comfort
The TÜV Low Blue Light certified D24-10 monitor reduces eye strain by protecting your eyes from the low blue light emitted by the monitor. It mitigates flicker visuals and distracting reflections, adding comfort and convenience.
Out of stock
Description
Grading Info
Others
Description
Brand New Lenovo D24-10 24-inch Monitor
23.6″ FHD TN panel
Screen size – 23.6 Inch
Response time – 3MS Response Time / 60Hz Refresh Rate
Resolution – 1920 x 1080
Panel type – TN
Ports – VGA+HDMI+Audio out ports
TÜV Low Blue Light
New
Brand new in original packaging and condition.
Grade A / Open Box
Slightly Used or open box, however it may not be in its original packaging or packaging may have been damaged
Grade B+
In good condition with minor visible marks or scratches. Slight cosmetic issue but nothing major and unit is generally in good condition with minor or hardly noticeable scrapes or scratches and absolutely no dents or damage. Every element of the hardware is functional with no known faults in the system. Occasional rubber base or blanking plate might be missing in case of desktops.
GRADE B-
The device will be clean however there might be noticeable scratches or marks and sign of wear and tear on the casing. There will not be any scratches or marks on the screen in case of monitors or Laptops, however you may notice occasional pressure marks. Every element of the hardware is functional with no known faults in the system. However it may have issues like small dents and missing rubber legs or missing blanking plates only in case of desktops.
GRADE C
The device will have significant signs of use. Deep scratches and/or dents on the casing are permitted but nothing that affects the functionality of the machine. In case of monitors or laptops if there is any damage to the screen then it will be clearly mentioned in the description however you may expect pressure marks or scratches on screen. Every element of the hardware is functional with no known faults in the system. May have missing rubber legs, back plates.